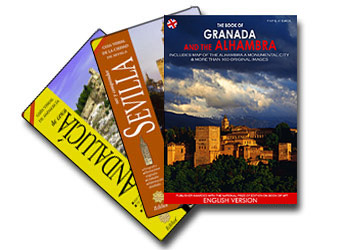 »
¡New book 2011! Leer la Alhambra (Reading the Alhambra + DVD)
»
We are specialized in the production of guidebooks about Andalusia and its historic cities and sites.
»
Buy securely in our on-line store with PayPal.
We accept credit cards: Visa, MasterCard, American Express and Discover.
»
Take a look at the design of some of our publications.
We guarantee you will be fascinated.
»
Consult our new section where you will find the most beautiful posters.